Dancing In Love at NewBo City Market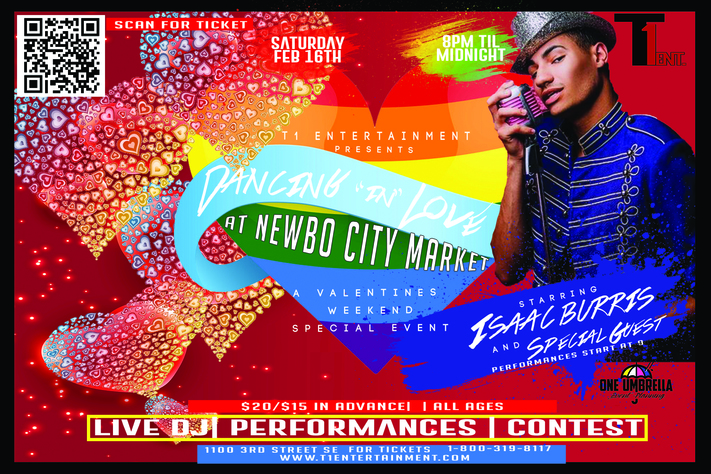 Event Description
T1 Entertainment presents Dancing in Love at NewBo City Market, a Valentine's weekend special event starring Isaac Burris and a special surprise guest!
Isaac Burris is hitting the stage in 2019 following the release of his hot 2018 EP, Velvet Empire. With his exhilarating charisma, unmeasurable amount of talent, and sound we haven't heard since the legendary Michael Jackson, Isaac Burris is an artist on the rise.
Dancing in Love is a one-night-only experience where NewBo City Market will be turned into a dance hall with drinks, atmoshpere, and an incredible performance by Isaac, his dancers, and a special guest that is sure to blow the roof off of the Market!