Happy Hour at The House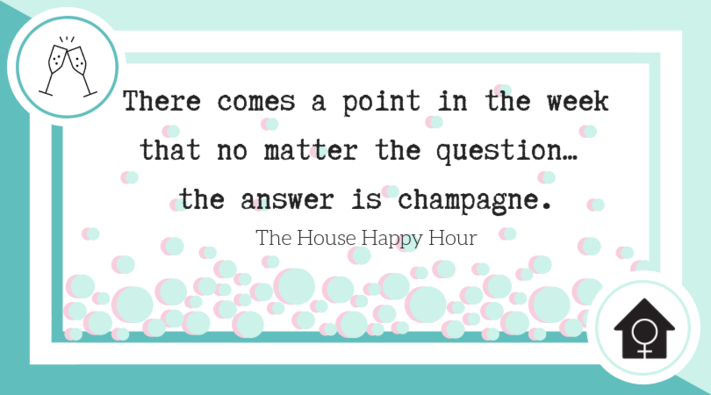 2019-02-17 18:00:00 -0600
Details

3/15/19
4 - 6 p.m.
Free
Ages 21+
Categories

Business/Networking
Beer/Wine/Spirits
Event Description
It's Friday Night & we feel alright… the party's here at The House now
Here's what Happy Hours at The House are for: meeting, mingling & making magic happen! This is where girl bosses unite with no agenda other than to let their hair down, kick off their heels & pop bottles over great conversation & connection.
Think "socializing" over "networking"… (ew, yuck! We hate that word!) We can share stories of what we're working on, celebrate big wins we're experiencing, mourn losses of ideas that didn't go so well, pick each other's brains on the ideas percolating in our hears… or we can take stabs at who we thinks gonna receive a rose on Monday night, dish about celebrity gossip & geek out over what we're reading for fun these days.
& here's what we know for sure: magic happens when women on their way gather together. So let's do that... let's make magic happen.