Christmas Eve Day Dinner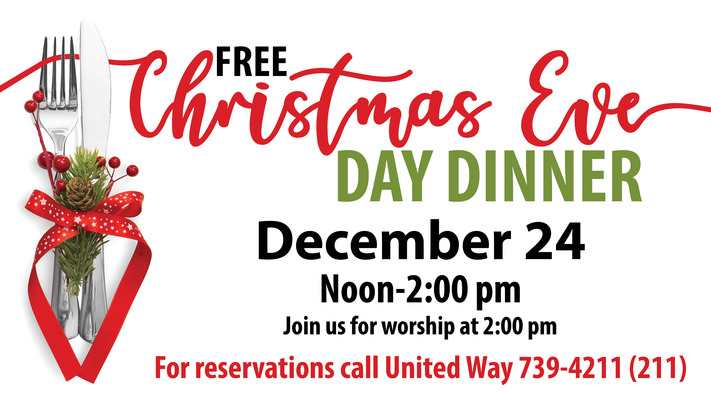 Event Description
Free Community Christmas Eve Day Dinner
St. Paul's Christmas Eve Day Dinner is for EVERYONE – those who are struggling, those who are thankful, those who are lonely, and those in need of good food and conversation. St. Paul's will host a FREE Christmas Eve Day Dinner with all the fixings in the Wesley Center on December 24, 12:00-2:00 pm. Meals are also delivered to shut-ins. After guests are finished with their meal, dessert and games and more fellowship will be offered in the new Gathering Space. Guests are welcome to join us for worship service at 2:00 pm in the Sanctuary.
No donations will be asked. Call United Way 739-4211 (211) to make reservation or if homebound to have a meal delivered.