Book Launch Party!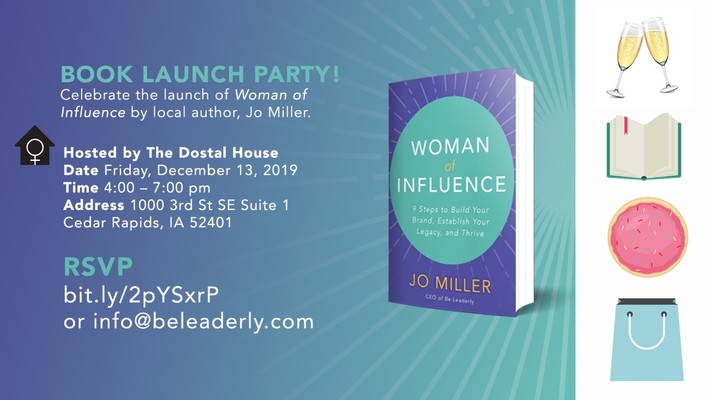 Event Description
Join local, first-time author, Jo Miller celebrate the launch of her book Woman of Influence: 9 Steps to Build Your Brand, Establish Your Legacy, and Thrive!
Friday, December 13, 2019
@ The Dostal House
4:00 - 7:00 PM
If there's an interest in pre-ordering Jo's book, we've partnered with Next Page Books at 1105 3rd St SE, Cedar Rapids, IA 52401 to pre-order the book by end of day on Friday, December 6th (call (319) 247-2665). Individuals can pick up their book on Friday, December 13th and Jo will be in the store signing books from 3:00 – 4:00 pm. Or, pick up the book later and stop by the party for signing.
Free. For more information (and to RSVP) visit: bit.ly/2pYSxrP