Kayak Safety Practice - Pool Time!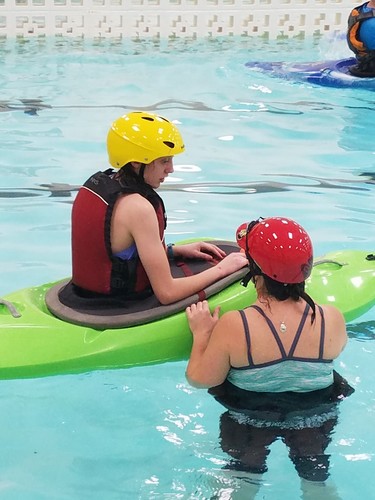 2019-11-25 18:30:00 -0600
Details

12/15/19
4:30 - 6:30 p.m.
$10.0
Ages 10+
Categories

Sports/Rec
Outdoor
Event Description
A pool can be a good substitute during the winter to practice for the open waters. It also provides an opportunity to refine paddling skills under a controlled environment rather than out on the river itself. Cedar Rapids Parks and Recreation and Linn County Conservation - Wickiup Hill Outdoor Learning Area are teaming up this fall and winter to promote safer kayaking with pool time at Bender Pool, 940 14th Ave SE in Cedar Rapids. Drop in pool sessions will be held from 4:30 – 6:30 p.m. on:
November 17
December 1
December 15
January 12
January 26
February 9
February 23

Minimum age is 10 years old. Everyone will be required to be in swimwear and a lifejacket. A helmet is required for practicing those rolls. Youth must be supervised by an adult. In case of an inclement weather, the City of Cedar Rapids weather/events line is (319) 286-5700 –listen for the Bender Pool prompt. Cost $10 per session.