Celebrating Jolabokaflod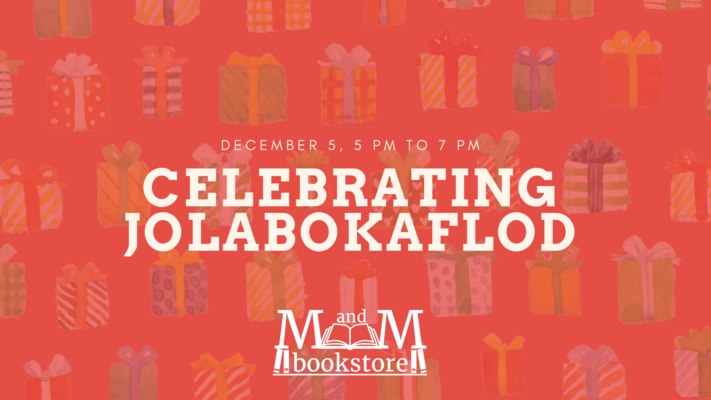 Event Description
Join us Thursday, December 5 from 5 pm to 7 pm to celebrate Jolabokaflod.
Jolabokaflod which is an Icelandic tradition that Ursla learned about while living overseas. The people in Iceland buy books for each other for Christmas. They open these gifts on Christmas Eve and spend the evening reading and eating chocolate. This is definitely the kind of tradition we can get behind!
So join us on December 5 for a "late night" book sale and holiday goodies. We'll even have gift wrapping supplies available so you can make your Jolabokaflod present is truly a surprise on Christmas Eve.