Meet the Author: Erin Casey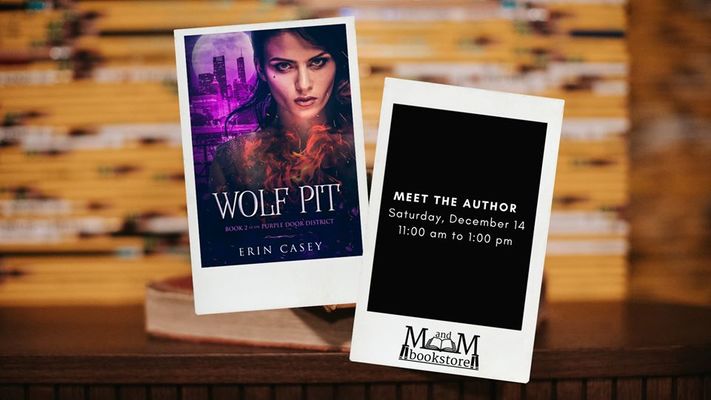 Event Description
The second book in The Purple Door District is coming LIVE to M and M Bookstore on December 14. Help us launch Erin's book into the world!

About Erin Casey
Erin graduated from Cornell College in 2009 with degrees in English and Secondary Education. She decided to expand upon her teaching knowledge by leading writing sessions at first for the Iowa Writers' House and now for The Writers' Rooms.

She attended the Denver Publishing Institute in 2009 and has been a recruiter ever since. She is the Communications and Student Relationships Manager at The Iowa Writers' House and one of two Directors of The Writers' Rooms. She writes children's poetry and stories for Whimsical Whiskers and volunteers at RARE, a raptor rescue center.

She's also a devoted bird mom.

When not volunteering and working, she's writing her LGBT YA fantasy story, posting urban and regular fantasy on Wattpad, and sharing her literary journey on Instagram.

She released her first book, The Purple Door District, in December 2018. Her next book, Wolf Pit, is set to come out December 2019.