UI Dance presents Graduate/Undergraduate Concert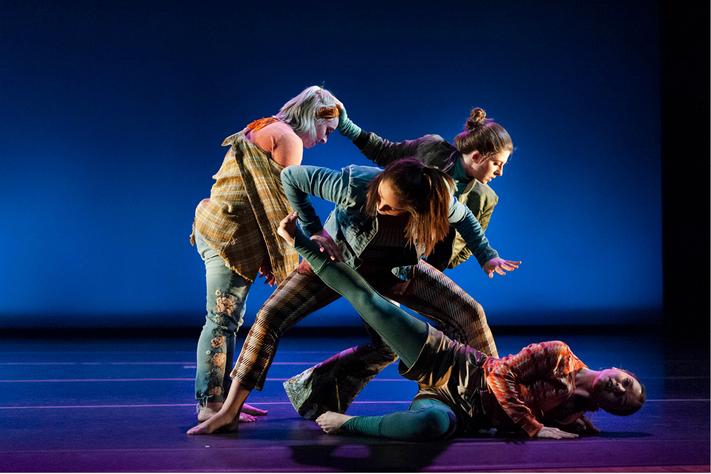 Event Description
Presented by the University of Iowa Department of Dance

Graduate/Undergraduate Concert
December 11, 12, 13, 14 at 8:00 p.m.
Space Place Theater

Works choreographed by graduate and undergraduate students in the University of Iowa Department of Dance will be featured in the Graduate/Undergraduate Concert.

Eternal Somewhere Else
Choreography by Juliet Remmers and Kate Vincek

Is This Mine?
Choreography by Laila J. Franklin

What We Take With Us
Choreography by Corbin Phillips

the One Side Conversation
Choreography by Ianka Hou

scribbles in the dark
Choreography by Allie Recht

recovering pause
Facilitation and direction by Ailey Picasso
While abstract in nature, this duet navigates tension in space built together and in isolation. Constructed around the embodiment and excavation of personal history and emotional lingering, this work invites stillness and motion to converse and delicate connection to unfold.

Measuring The Depth
Choreography by Angelica DeLashmette Hurst and Jeremy Cline

TICKETS:
$14 Adults
$8 Seniors (65+)
$8 Students & Youth
Free UI Students (with valid ID)

Tickets are available through the Hancher Box Office at 319.335.1160 or 1.800.HANCHER or online at www.hancher.uiowa.edu/tickets.

Individuals with disabilities are encouraged to attend all University of Iowa sponsored events. If you are a person with a disability who requires a reasonable accommodation in order to participate in this program, please contact the Hancher Box Office in advance at 319.335.1158.