The Feralings at the Opus Concert Cafe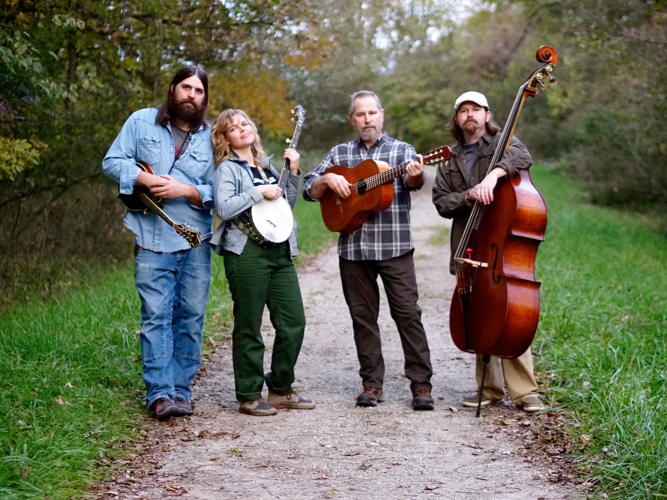 Event Description
POETRY IN MUSIC
The Feralings are excited to bring their folk & Americana roots-infused original music to the Opus Concert Café with an intimate and dynamic performance for the Now Hear This music series. After releasing a critically praised EP last fall, the band has continued to write and will debut several never-heard-before songs for our audience. The band has also asked poet Jennifer MacBain-Stephens to read passages from her works during this performance to further explore the art of songwriting and where this band mines down for some of its inspiration.
INTIMACY IN THE WRITING
Ralph Waldo Emerson. Diesel. Morning glories. AM radio. These all influence Iowa acoustic roots quartet The Feralings, as do the gently sloping landscapes of the Iowa countryside and the sound of tornado sirens squealing and the rumble of trucks on I-80. Their songwriting reflects friendship, imperfection, magic, and a big love for storytelling, as well as the folk, bluegrass, jazz, alt-country, Americana, gospel, and roots that form each member's musical DNA.

Their long-awaited debut EP, is titled simply "The Feralings". It was recorded over the course of several years, as the band navigated parenthood, life changes, and personal struggles, and it showcases the power and intimacy of the band's enthralling live performances.