Author Event: Dennis Maulsby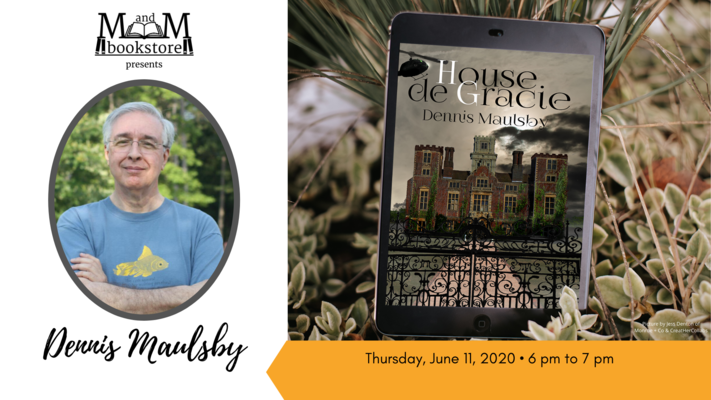 Event Description
About the Book
Nous servons, que nous soyons servis.

Twenty-eight-year-old Army Major Hugh de Gracie returns to his half a millennium old family home in the Adirondacks for the first time in a decade. He is close to death, due to the cumulative effect of wounds and an untreatable virus acquired as a Taliban prisoner in Afghanistan. Kept ignorant by father and family during his childhood and rebellious teenage years, he does not realize the true nature of the family residence. The de Gracies both serve and are served by their domicile. The multistory de Gracie chateau is a living plant, a mythical tree of life, whose human companions have evolved over tens of thousands of years to function as symbiotes to what they call the mother-tree.

Complicating matters, the fighting in Afghanistan has earned him an implacable human enemy, one whose culture insists on vendetta. Fahad, a Taliban commander, backed by the vast resources of a wealthy Saudi family, seeks revenge for Hugh's killing of his relatives. In less than a year, the war will come to upper New York State.

About the Author
Dennis Maulsby is a retired bank president living in Ames, Iowa with his wife Ruth, a retired legal secretary and his dog Charlie, a retired CIA operative. A son and grandson, Matt and Kaden, live in the Pacific Northwest. His poetry and short stories have appeared in Lyrical Iowa, The North American Review, Haiku Journal, Spillway, The Hawai'i Pacific Review, The Briarcliff Review, and numerous other journals.