Book Club: Vengeance for My Valentine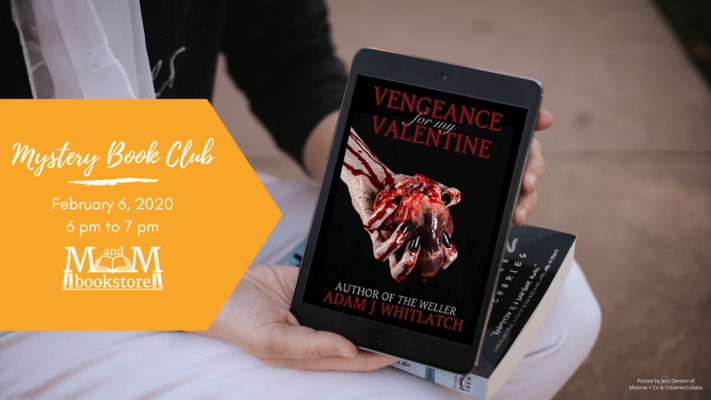 Event Description
When his fiancée is brutally murdered on Valentine's Day, Ash Corvus is unwittingly plunged into the nightmarish world of the Arpadeem, or as the movies call them...
What begins as a personal quest for revenge becomes a struggle for the fate of the city itself as Ash's search takes him into Cedar Rapids' secret criminal underworld. Ash must cast off his humanity and become a monster himself if he hopes to bring vengeance upon the monster who murdered his love... the man with the scar.
Adam J. Whitlatch is the author of "The Weller," "War of the Worlds: Goliath," "Birthright," and "Vengeance For My Valentine," as well as dozens of short stories and poems spanning the genres of science fiction, fantasy, and horror.
A fantasy enthusiast from a young age, his interest in science fiction was first sparked at the age of ten when his father played the infamous 1938 Orson Welles War of the Worlds radio broadcast for him on Halloween. It's a tradition Adam carries on to this day.
Adam lives on a small farm in southeastern Iowa with his wife and their three sons.