Book Club: Stolen Remains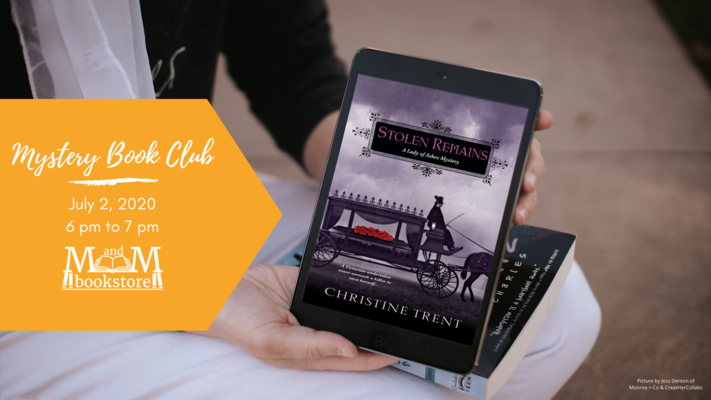 Event Description
After establishing her reputation as one of London's most highly regarded undertakers, Violet Harper decided to take her practice to the wilds of the American West. But when her mother falls ill, Violet and her husband Samuel are summoned back to England, where her skills are as sought-after as ever. She's honored to undertake the funeral of Anthony Fairmont, the Viscount Raybourn, a close friend of Queen Victoria's who died in suspicious circumstances--but it's difficult to perform her services when his body disappears. . .
As the viscount's undertaker, all eyes are on Violet as the Fairmonts and Scotland Yard begin the search for his earthly remains. Forced to exhume her latent talents as a sleuth to preserve her good name, Violet's own investigation takes her from servants' quarters, to the halls of Windsor Castle, to the tombs of ancient Egypt--and the Fairmont family's secrets quickly begin to unravel like a mummy's wrappings. But the closer Violet gets to the truth, the closer she gets to becoming the next missing body. . .
Wrought with both heartfelt bravery and breathtaking suspense, Stolen Remains is a captivating tale of death and deception set against the indelible backdrop of Victorian London.
Christine Trent is the author of the Florence Nightingale Mysteries, the Lady of Ashes historical mystery series, about a Victorian-era undertaker, and three other historical novels. Christine's novels have been translated into Turkish, Polish, and Czech. She writes from her two-story home library, where she lives with her husband, four precocious cats, a large doll collection, entirely too many fountain pens, and over 4,000 catalogued books.