Book Club: Murder at the Book Club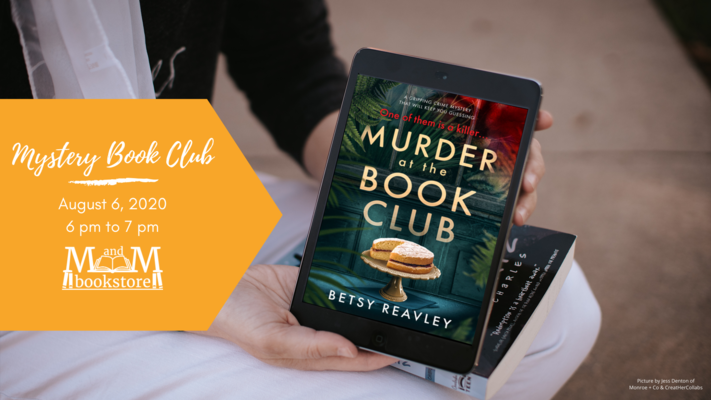 Event Description
Imagine nine women meeting. Tea and cake are on the coffee table. They've come together to share their love of books. They are friends. They trust each other. It's a happy gathering. What could be more harmless?
Then scratch the surface and look closer.
One is lonely. One is desperate and one of them is a killer.
When the body of a woman is discovered on a Cambridge common, DCI Barrett and DI Palmer are called in to investigate. But the motive behind the crime isn't clear… And it all leads back to a book club.
As the lies, volatile friendships and tension among the group rise to the surface, DCI Barrett and DI Palmer must work out the motive and track down a cold-blooded killer. But just when they think they are on the right track, a twist in the case throws them off course…
etsy Freeman Reavley is the author of Beneath the Watery Moon and A Worm in the Bottle. Carrion, her latest psychological thriller will be released in November 2014.
She was born in Hammersmith, London.As a child she moved around frequently with her family, spending time in London, Provence, Tuscany, Gloucestershire and Cambridgeshire.
She showed a flair for literature and writing from a young age and had a particular interest in poetry, of which she was a prolific consumer and producer.
In her early twenties she moved to Oxford, where she would eventually meet her husband. During her time in Oxford her interests turned from poetry to novels and she began to develop her own unique style of psychological thriller.
Reavley says "I think people are at their most fascinating when they are faced with life's real horrors." This is what I love to write about.
Betsy Reavley currently lives in North London, with her husband 2 children, dog, cat and chickens. You can follow her on Twitter @BetsyReavley