Doodlebugs: Shake it Up!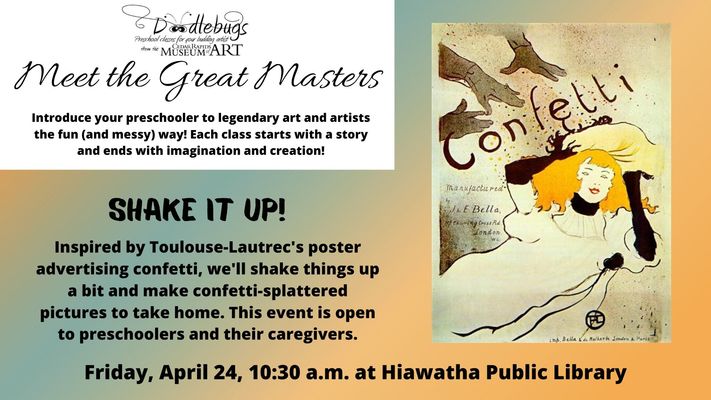 Event Description
Introduce your preschooler to legendary art and artists the fun (and messy) way! Each class starts with a story and ends with imagination and creation!
Shake it Up! Inspired by Toulouse-Lautrec's poster advertising confetti, we'll shake things up a bit and make confetti-splattered pictures to take home. This event is open to preschoolers and their caregivers.