Stonewall 50th Anniversary Celebration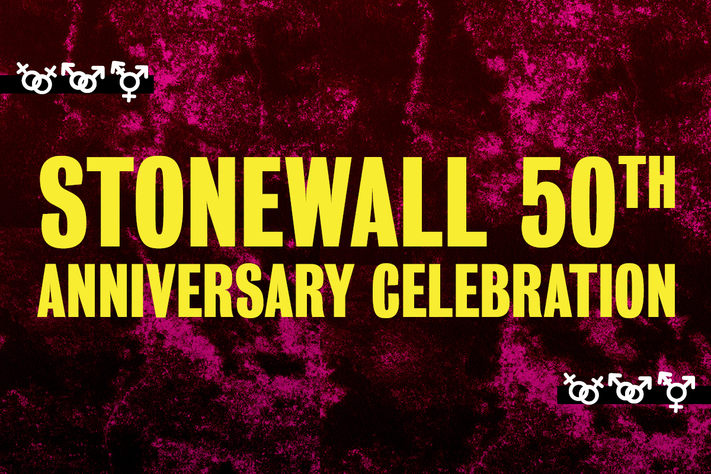 Event Description
Stonewall 50th Anniversary Celebration
Friday, January 31, 2020
Immediately following the opening night performance of Ike Holter's Hit the Wall
UI Theatre Building, 200 N. Riverside Drive, Iowa City

Please join the University of Iowa Department of Theatre Arts, Department of Gender, Women's and Sexuality Studies, and Theatre Arts Student Representatives as we commemorate the 50th anniversary of the riots that ignited the LGBTQ+ movement with drag performances, light refreshments, music, and dancing into the night. University of Iowa President Bruce Harreld will be the featured speaker.

Tickets for Hit the Wall are available through the Hancher Box Office at hancher.uiowa.edu/tickets or 1.800.HANCHER.

This event is made possible by additional support from Martha Huelsbeck and Chris Bavoleck in support of Special Initiatives in the Division of Performing Arts. Support is also provided by the Center for Student Involvement & Leadership Grant Funding Program.

Individuals with disabilities are encouraged to attend all University of Iowa-sponsored events. If you are a person with a disability who requires a reasonable accommodation in order to participate in this program, please contact the Department of Theatre Arts in advance at 319.335.2700.