Oral Histories LIVE! Featuring Luman Colton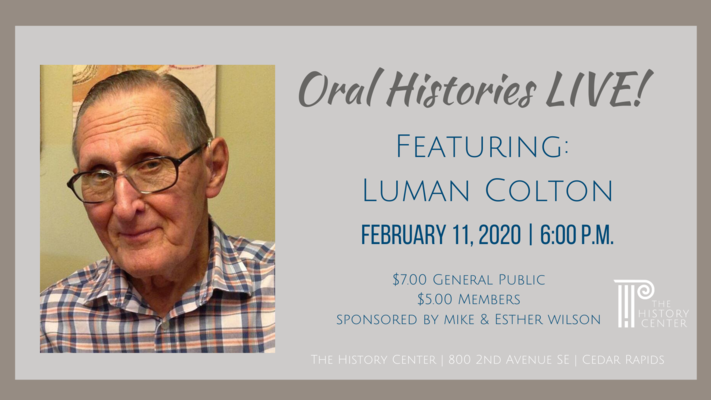 Event Description
The History Center invites the community to join in on ORAL HISTORIES LIVE! offering interviews with influential members of Linn County who share their stories and preserve legacies. Join us Tuesday, February 11th 6:00 p.m. as we interview Luman Colton, WWII veteran, and longtime Jefferson High School Band Director.

Doors open 5:30 p.m.
Program starts at 6:00 p.m.
Admission $7.00 General Public
$5.00 for History Center Members

Oral Histories LIVE! is generously sponsored by Mike & Esther Wilson.