Famous Last Words - A Celebrity Roast of Steve Shriver POSTPONED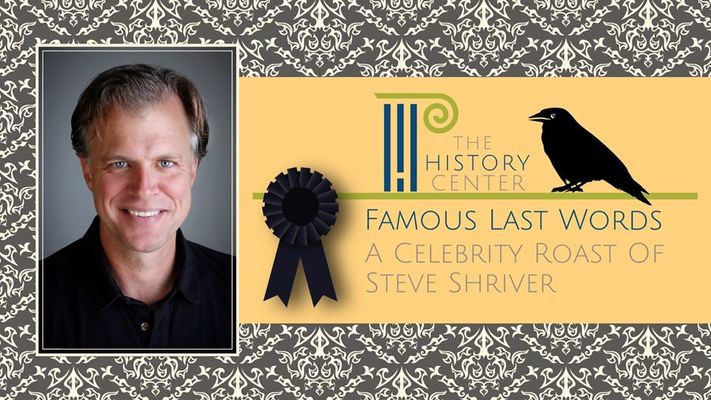 Event Description
Famous Last Words has been POSTPONED. A new date will be released soon!
The History Center is putting the "fun" in funeral as Steve Shriver lives through his own mocking (but loving!) eulogy - written and performed by the always hysterical Adam Witte, Dave Martino and other special guests! We are confident the only tears you shed will be tears of laughter!
Come early for funeral fare - but be assured this spread has had some life breathed into it!
Hors d'oeuvres, desserts, soft drinks, wine and beer included. Cash bar available.
Pallbearer Patron Tickets: $120