LWV Linn County Legislative Forum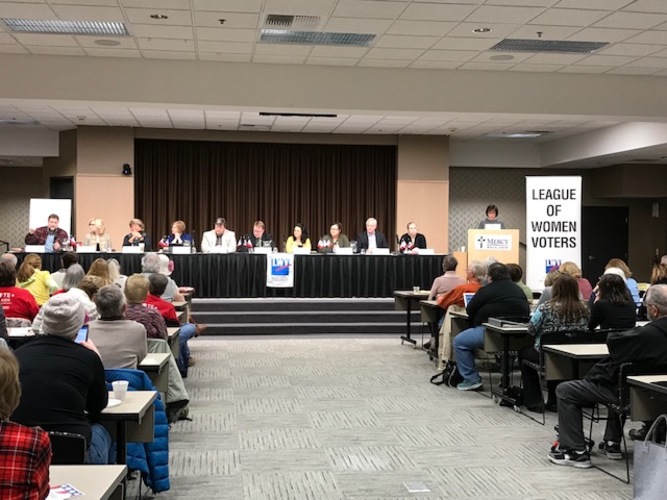 2020-02-02 12:00:00 -0600
Details

2/15/20
10 a.m. - 12 p.m.
Free
All Ages
Categories

Government/Politics
Educational
Event Description
The February League of Women Voters Linn County Legislative Forum will be from 10 a.m.to noon Saturday, February 15 at the Hallagan Center at Mercy Medical in Cedar Rapids (use 10th Street entrance).
Senators Rob Hogg, Liz Mathis, Todd Taylor and Dan Zumbach and Representatives Liz Bennett, Molly Donahue, Tracy Ehlert, Ashley Hinson, Kirsten Running-Marquardt, Art Staed, and Louis Zumbach have been invited.
These free public forums are a venue for state representatives and senators to discuss issues of concern and to answer questions from constituents with the last 15 minutes of the forums set aside for legislators to speak personally with attendees.
If internet signal strength allows Pro Video will stream the forums live on the LWV Linn County and Pro Video Productions Facebook pages. Following the forum, a video of the event can be viewed via the Neighborhood Network News link on the League website http://www.lwvlinncounty.org. The forums are held monthly while the Iowa Legislature is in session.
The forums are conducted by league members and community volunteers under LWV forum guidelines. Community volunteers interested in helping moderate, time or screen written questions should contact LWVLC Forum Chairperson Janet Boddicker-Rampulla at lwvlinncouny@gmail.com.