Roller Skate Party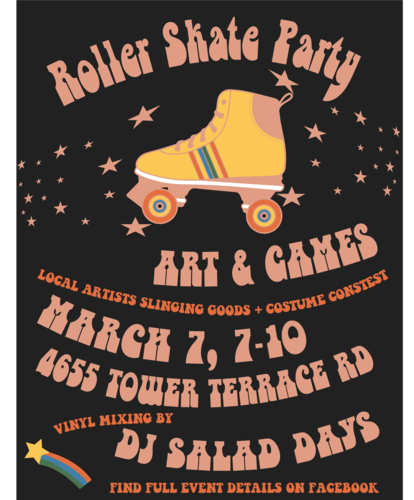 Event Description
On Saturday March 7th, 2020 come down and get groovy.
The Get Down will take place 4655 Tower Terrace Rd at 7pm. There will be a variety of vendors selling art, crafts and so much more.
DJ CJ and DJ Salad Days will be on the 1s and 2s to provide us solid sounds to glide to.
$21.50 (includes skate reservation)
For those who have their own skates: $16 (pay at the door)
Please come out and enjoy yourselves.
*Note there will be a limited quantity of skates, so please bring your own if you have them*