UI Dance presents Faculty/Graduate Concert 2020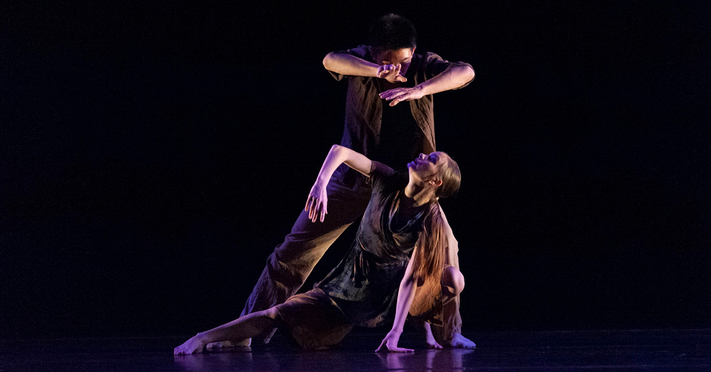 Event Description
The University of Iowa Department of Dance

Faculty/Graduate Concert
February 12, 13, 14, 15 at 8:00 p.m.
Space Place Theater

The following works, choreographed by faculty and graduate students in the University of Iowa Department of Dance, will be featured in the Faculty/Graduate Concert:

Win Lose Draw
Choreography by Pity Party – Stephanie Miracle and Gabriel Anderson

Organo Plano
Choreography by Kristin Marrs

Cove
Direction by Jennifer Kayle, choreography by director and the dancers

Asomatous Aviary
Choreography by Michael Landez, in collaboration with the dancers

A Course in Cheese and Rigour: Disney in absentia
Choreography by Christopher-Rasheem McMillan and dancers (equally)

Love, Vengeance, and Everything in Between
Choreography by Julia Cooper
This piece explores the classical story of Giselle. It is one of love, heartbreak, vengeance, and forgiveness. It explores the power of the supportive community and the devastation that comes from turning against it.

Unpredicted
Directed by Eloy Barragán, choreography by cast members and director

Pleas(e)
Choreography by Gabriel Anderson

Yeah, Yeah, Yeah
Choreography by Jeremy Cline

Tickets:
$14 Adults
$8 Seniors (65+)
$8 Students & Youth
Free UI Students (with valid ID)

Tickets are available through the Hancher Box Office at 319.335.1160 or 1.800.HANCHER or online at www.hancher.uiowa.edu/tickets.

Yeah, Yeah, Yeah contains some explicit language, content, and violence.
Individuals with disabilities are encouraged to attend all University of Iowa-sponsored events. If you are a person with a disability who requires a reasonable accommodation in order to participate in this program, please contact the Hancher Box Office in advance at 319.335.1158.