Free Coworking at Groundswell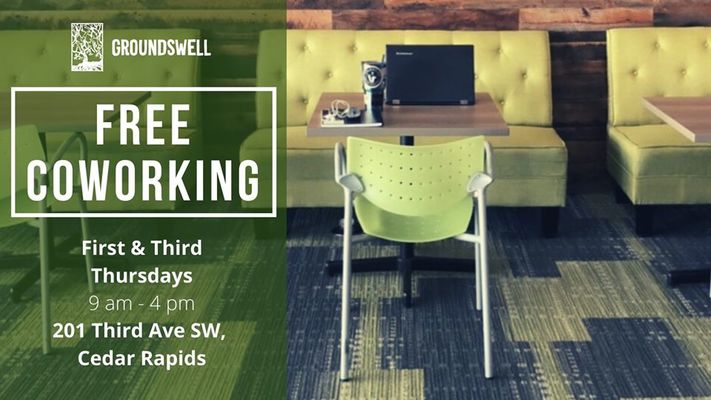 2020-09-03 16:00:00 -0500
Details

9/03/20
9 a.m. to 4 p.m. -
Free
Ages 12+
Categories

Business/Networking
Event Description
Interested in working outside your home office? Try out Groundswell's coworking space for FREE every first and third Thursday of the month. Free coworkers will receive access to the entire space, complimentary wifi, and free coffee.
Groundswell Coworking is a shared workspace for location-independent workers. By working here instead of at home, you can gain focus, collaborate with others, and utilize our community resources, such as a printer, conference rooms, and a full break room.
Groundswell is located at 201 Third Ave SW in Cedar Rapids. Please check in at the Matthew 25 office on the other side of the cafe when you arrive.
For more information, check out our website: http://groundswell.hub25.org/coworking/