Tomato Taste at Plum Grove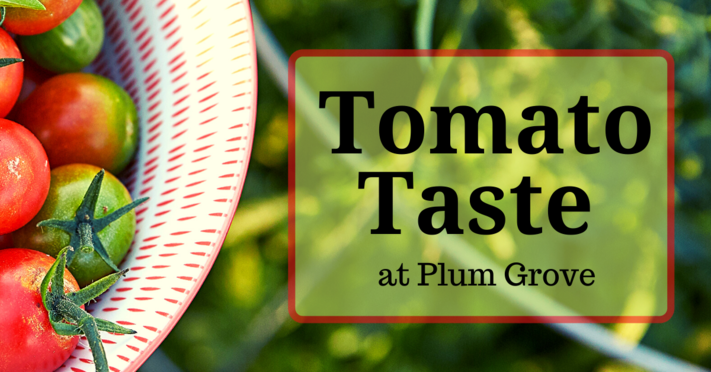 2020-02-06 16:00:00 -0600
Details

8/30/20
2 p.m. to 4p.m. -
$0 – $3
All Ages
Categories

Food/Drink
Community
Event Description
The public is invited to sample tomatoes at the annual Tomato Taste at Plum Grove, hosted by the Master Gardeners of Johnson County. The Tomato Taste is a tribute to heritage tomatoes in Iowa's long history with food.
Several varieties of heritage tomatoes will be sampled.
The historic residence was the home of Robert and Friendly Lucas, built in 1844. Robert served as the first governor of the Territory of Iowa from 1838 until 1841. Iowa was admitted to the Union as a state December 3, 1846.
After years of negotiating with the Johnson County Historical Society that cares for the property, longtime Master Gardener Betty Kelly launched the heritage garden in 1995 as the state planned Iowa's Sesquicentennial. Kelly, who has researched the family including Friendly's diaries and letters, and newspapers to identify what people were eating, says every effort is made to be authentic in the garden and for each tasting opportunity.
Master Gardeners plant and maintain several gardens at the historic property. Today, Plum Grove boasts three gardens: Kitchen Garden (1995), Flowers (1998), and a Wildflower Garden (2000).
This event is open to the public. Suggested donation is $3.