Fish Fry Fridays!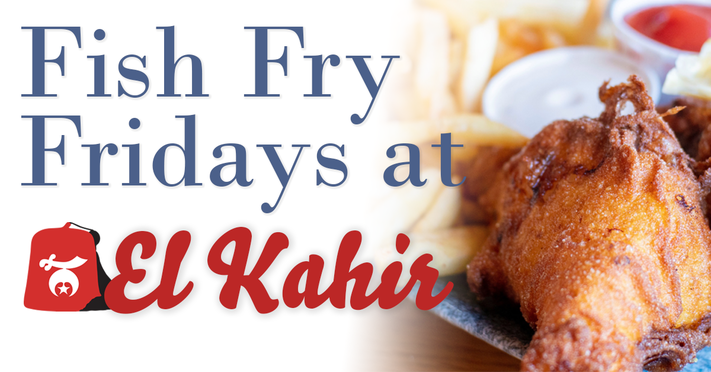 2020-02-23 20:00:00 -0600
Details

2/28/20
5:30 - 8 p.m.
$10.0
All Ages
Categories

Food/Culinary
Fundraiser/Benefit
Event Description
Fish Fry every Friday of Lent (2/28 - 4/10) at El Kahir Shrine!

$10.00 per person includes fish, fries, beans, coleslaw, rolls and assorted desserts. Beverages available for purchase including our full bar.

(On regular basket nights held on 3/13 and 4/10, burgers, cheeseburgers, and tenderloin baskets will also be available.)

For more information contact us at 319-395-0109.