CANCELLED - Jump for Freedom - Dock Dogs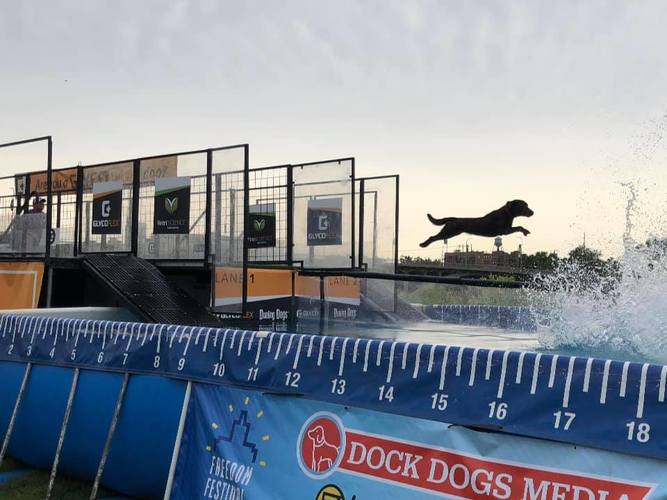 2020-02-24 18:00:00 -0600
Details

6/25/20
12 - 6 p.m.
Free
All Ages
Categories

Kid Friendly
Kid Friendly
Event Description
The Cedar Rapids Freedom Festival is excited to announce "Jump for Freedom," a Dock Dogs® national canine aquatics competition RETURNS in 2020! Starting on Thursday, June 25th, 2020 through Sunday, June 28th, 2020 on the front lawn of the National Czech and Slovak Museum and Library.
DockDogs is a series of competitive dog jumping events held across the nation each year. Comprised of three aquatic events; big air, extreme vertical and speed retrieval, the competition provides entertainment for both human and canine. Over the past five years, the festival has been home to one of these competitions, providing a fun, unique experience to Cedar Rapids, and helping to bring together people of all ages.
As seen on ESPN, ABC and Outdoor Channel, Dock Dogs® has become the fastest growing sport on four legs. The competition features four events for canines to participate in: Big Air, Extreme Vertical, Speed Retrieve and Iron Dog. Dock Dogs is the world's premier canine aquatic competition.
Email: registration@dockdogs.com
Tel.: 330-241-4975
This event is open for all canines 6 months or older to compete, either by pre-registering through the Dock Dogs® website, www.dockdogs.com, visiting us on Facebook, or registering onsite on a first come first serve basis.