DRIVE THRU - Pancake Breakfast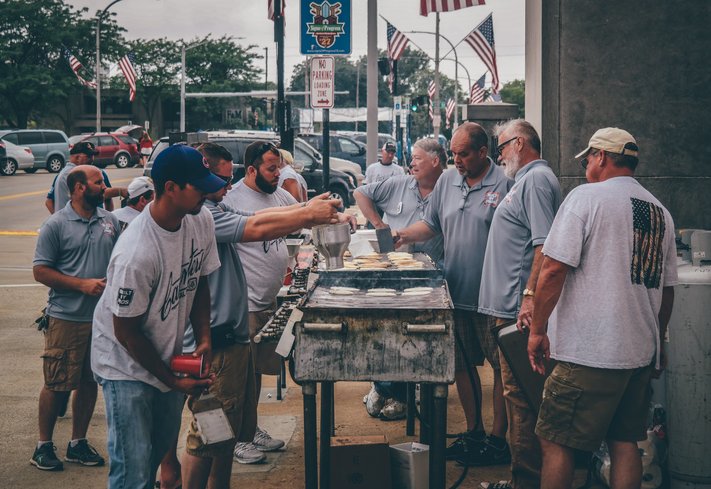 2020-02-24 10:00:00 -0600
Details

6/27/20
8 - 10 a.m.
$5.0
All Ages
Categories

Food/Culinary
Food/Culinary
Event Description
A Freedom Festival Tradition changes direction in 2020, now a Drive-Thru Pancake Pick-Up, Saturday, June 27th at ImOn Ice Arena.
Drive-Thru anytime between 8 - 10 AM.
COST: $5 per meal - includes 3 pancakes, 3 sausages, 1 banana, 1 granola bar, 1 juice. CASH ONLY For every meal purchased, you will receive a 2020 Commemorative Button (and a Hy-Vee coupon book with over $30 in savings!)
Built by Pros & the CR/IC Building Trades will be flipping the flapjacks that morning! Newsradio 600 WMT will be broadcasting live. Food generously donated by Hy-Vee.
We also will be distributing Rally CAP Rally Cards with each meal purchase - details here: https://www.cedarrapids.org/our-community/rally-cap
Come keep the annual tradition alive! Drive-Thru and enjoy the Freedom Festival (Drive-Thru) Pancake Breakfast!