Friday Class: Tropical Beach Painting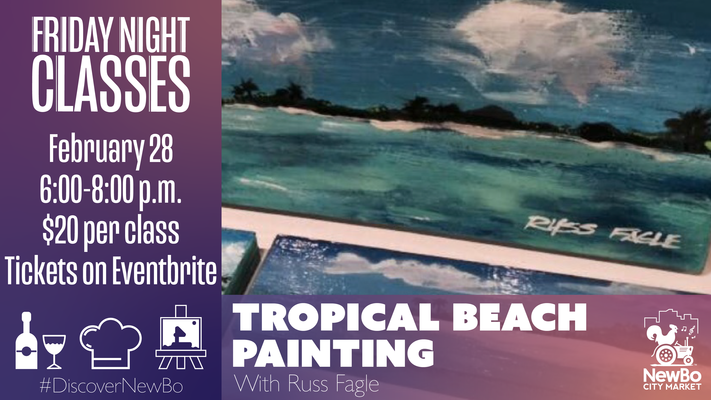 Event Description
Tired of winter? Us too!
Join us for an evening of creativity and fun as we paint a warm tropical beach scene on a self standing wood panel block- great for shelves with no frame needed.
NewBo artist Russ Fagle will lead you through the steps to create this painting plus tips to make it uniquely yours.
No experience is necessary!
Actual sizes will very but average around 12" wide
Discounts at NewBo Beer & Wine:
$1 off pints of beer
$2 off bottles of wine
Ticket sales are non-refundable and non-transferable. Please contact the vendor if you have any questions or concerns.