Crafternoons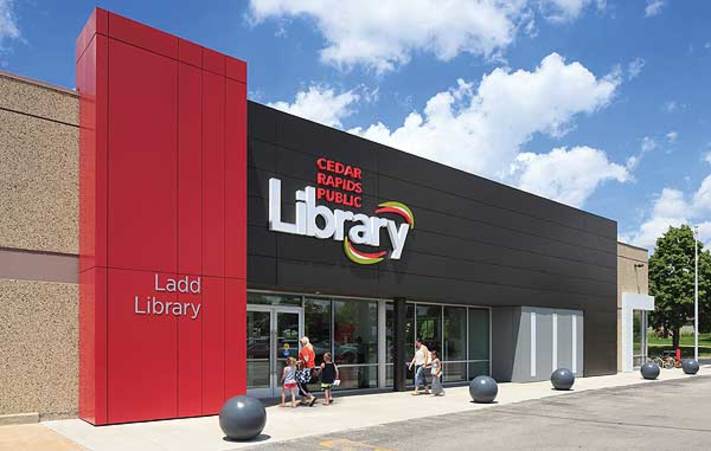 Event Description
Each week will feature a new type of craft like pottery. Try the featured craft via an introductory project using the necessary tools. All ages are welcome.
Please register by calling the library or online at www.crlibrary.org on the events page.
Some of the crafts may be difficult for children younger than 12 because they use tools or techniques that may need adult assistance. If your child is younger than 12, we ask that a caregiver/older sibling (over the age of 12) attend to assist. For questions, please contact Jen at eilersj@crlibrary.org. Registration is suggested as supplies are limited. In order to complete the project, attendance is required for both dates for classes marked (*).
Featured Topics:
Friday, March 6 - Hand-sewn felt animals: Create a cute, felt animal out of embroidery floss, buttons, and wool felt. Several patterns will be on-hand for participants to choose from.
Saturday, March 14 - Metal Stamping: Use metal stamping tools to create one-of-a-kind key chains or bracelets.
Saturday, March 28 - Acrylic Paint Pouring: Learn the techniques to obtain these beautiful designs to hang on your own wall at home.
Friday, April 3 - Handmade Original Stamps: Try out using lino cutters to create unique designs you can use to stamp paper, cloth or other materials.
Saturday, April 11 - Macrame: Learn a handful of knots which will help you on your way to creating a beautiful, mini-plant hanger perfect for an air plant.
Friday, April 17* - Wood and Resin Casting Part 1: Learn how to match wood with colorful resins to create unique wall art.
Saturday, April 25* - Wood and Resin Casting Part 2: During this session we will polish and clean-up our resin works of art after they have cured
Friday, May 8 - Cut Paper Dioramas: Create a beautiful art piece by layering cut paper designs on top of one another.
Saturday, May 16 - Clay Molding and Stamping: Using air drying clay we'll create beautiful molded pieces with everyday objects
Friday, May 22 - Tapestry Weaving: Get inspired to create interesting and modern tapestry using different materials.
We always recommend confirming details before attending. We hope to see you there!