Pancakes with the Easter Bunny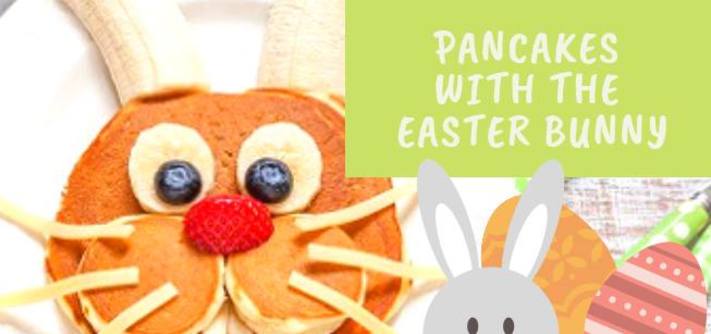 2020-03-02 10:30:00 -0600
Details

3/28/20
8:30 - 10:30 a.m.
$4 – $6
All Ages
Event Description
Here comes Peter Cottontail, hoppin' down the bunny trail...to have a pancake breakfast with you!
We will be offering pancakes, fruit and other toppings to make your pancakes into a bunny or a personalized masterpiece.
All-you-can-eat-pancake breakfast $6.99
Kids 12 and under $4.99(includes beverage)
Photo opportunities, coloring activity and more!
Please join us and the Easter Bunny for a Hippity-Hoppity good time!