The Idea of Dance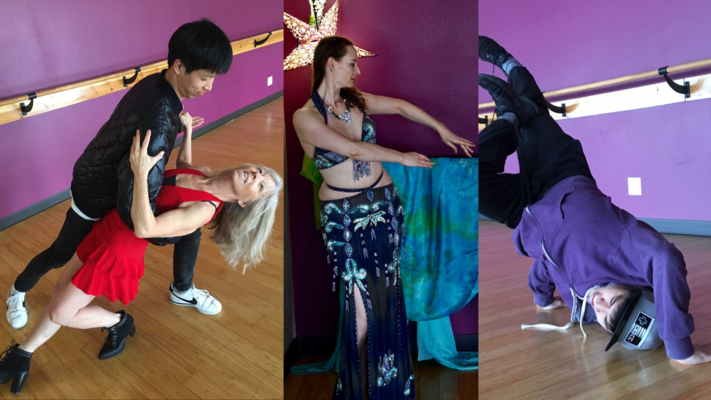 Event Description
This event was made possible in part by Iowa Department of Cultural Affairs, National Endowment for the Arts and CSPS Hall.

The Idea of Dance is an hour long program of original work that combines live poetry with dance and musical recordings. Wendy Labinger will read her poetry while Travelers Dance performs movement choreographed by Angela Hayes for each poem. Recorded music by Bo Ramsey and jazz artist Jarrett Purdy accompanies each piece. Audience members are encouraged to stay for a post-performance discussion.
The title poem of the performance, "The Idea of Dance" was written by Ms. Labinger in the wake of the 2016 Pulse Nightclub shootings in Orlando. Since then, additional mass shootings have occurred at other music-dance venues, including those in Las Vegas and Thousand Oaks, California. This title piece contrasts the joy of dance with the horror of unexpected gun violence. To honor our common humanity, the choreography features Latin, Near/Middle Eastern, Hip Hop/Break, Ballet, and Modern dance.
The program seeks to demonstrate how collaborations between art forms can result in a whole that is even greater than the parts. We hope audience members will feel the unique energy created when poetry, dance and music are combined. The comments and perceptions of audience members afterwards will help the performing artists gain additional insight into their own work.