Red Cedar Chamber Music: Swiss Family Bostian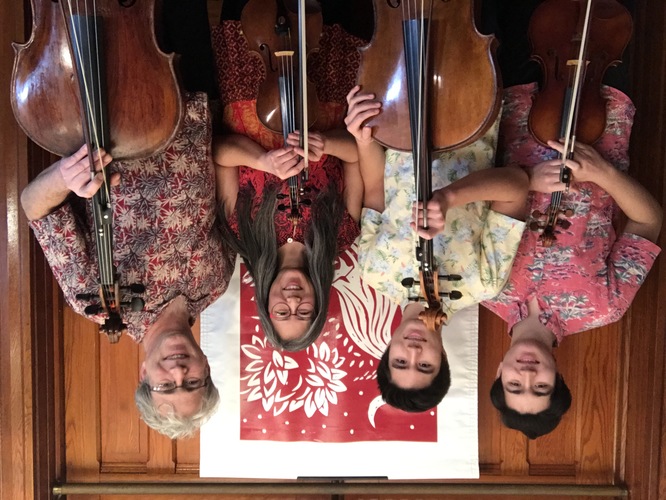 Event Description
Swiss Family Bostian
Stuck at home with the kids? So are we! Red Cedar Chamber Music's directors and core ensemble, Miera Kim, violin and Carey Bostian, cello have found a unique solution to the problems facing us all in social isolation. With 27 events postponed indefinitely, most of their audience thirsting for entertainment, and two children to occupy, Miera and Carey decided to make the most out of their self-isolation. Putting their two sons, Oliver (17) and Adrian (15) to work, they have planned two programs of family chamber music to be live-streamed to the world, but most importantly, our Eastern Iowa audiences.
Swiss Family Bostian includes a work by Red Cedar's composer-in-residence, Michael Kimber titled Quartettino.Originally composed for oboe, violin, viola and cello, it works well for a slightly altered string quartet of 2 violins and 2 cellos. We will continue with a virtuoso cello Duet by F.A. Kummer, the second movement of which is a "Swiss Theme and Variations." The program concludes with the well-known Serenade for violin, viola and cello by Ernst von Dohnanyi.
This live event can be accessed here: https://youtu.be/w6dyOpwwJRM
or via Red Cedar's YouTube channel, RedCedarChamberMusic, Facebook page, @RedCedarChamberMusic, or website, www.redcedar.org
Watch for another family concert in early May.
Special thanks to each of our individual, foundation, corporate and government sponsors. We couldn't do this without you.