Walking Tour - Mays Island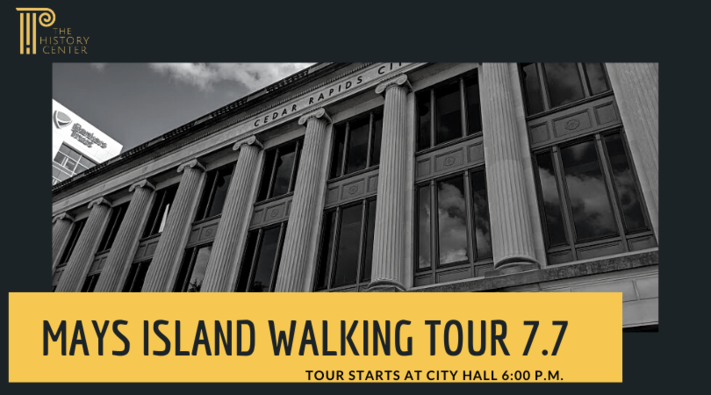 Event Description
July 7, 2020 - Mays Island

Time: 6:00 PM
Meeting Location: 101 First Street SE, Cedar Rapids, IA 52401
Tour Guide: Mike Bryant

Learn about the early history of Mays Island and how Cedar Rapids transformed it into the only island government center in the Western Hemisphere. Following a tour of the island, experience the history of what was originally known as "Commercial Street".

This tour along several blocks of First Street SE will reveal details about the earliest downtown retail locations before the Civil War period, the construction of landmark "skyscrapers" and a close look at surviving historic warehouse structures including the Smulekoff and Hach buildings.

General Public $7.00
Members $5.00

Deadline for ticket sales July 7th 4:00 p.m.