IEC's Bright Ideas Breakfast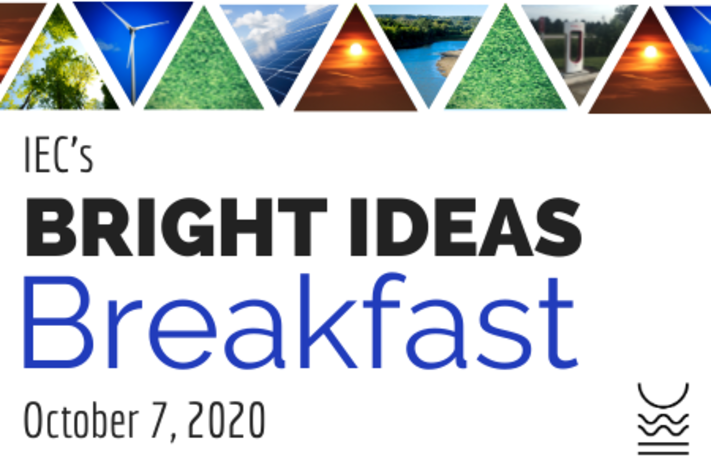 2020-08-13 13:00:00 -0500
Details

10/07/20
11 a.m. - 1 p.m.
$15 – $65
All Ages
Categories

Fundraiser/Benefit
Business/Networking
Event Description
Now virtual, and now for lunch!
Join us Wednesday, October 7 for a virtual program recognizing the benefits and discussing the future of clean energy for Iowa. Our energizing time will start with a moderated discussion featuring renowned ocean and climate advocate Dr. Ayana Elizabeth Johnson, plus an awards presentation recognizing Iowa businesses and individuals practicing the promise of clean energy, plus small group networking opportunities.
We're also offering you the option to pick up lunch from local restaurants in communities across Iowa, and an opportunity to receive the recently published book All We Can Save: Truth, Courage, and Solutions for the Climate Crisis, edited by Dr. Johnson.