Stanley Reads - 6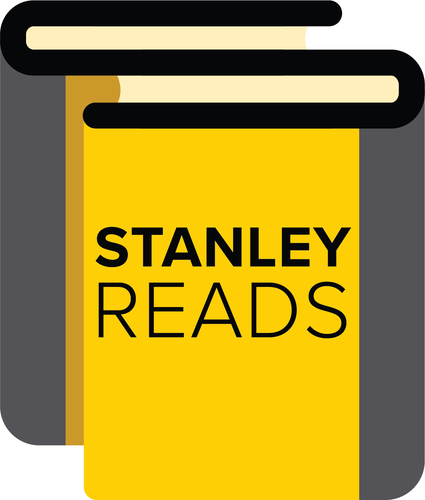 Event Description
December 5
"Sonny" (pp. 242–262)
"Marjorie" (pp. 263–282)
"Marcus" (pp. 283–299)
Registration required: https://uiowa.qualtrics.com/jfe/form/SV_3VR83aPIweoUmHz
Once registered, you will receive invitations to all Stanley Reads events.
Registration will cut off at noon the Friday preceding each event.
Stanley Reads puts the museum's recent exhibitions in conversation with literature. This fall we will consider Follow Her Lead in relation to Homegoing by Yaa Gyasi. Both the exhibition and novel focus on women and motherhood across time and geography. During each meeting of the book club, we will pair artwork from the exhibition with chapters from the book to connect deeply with the themes and expand our understanding of the objects and the story.
Stanley Reads is led by Kimberly Datchuk, curator of learning & engagement and is presented in partnership with Prairie Lights Books.
Homegoing begins in Ghana in the eighteenth century. It follows the lives of two half-sisters and eight generations of their descendants, those who endured enslavement in America and those who remained in Africa. The powerful story shows the deep and lasting effects of slavery.
Yaa Gyasi was born in Ghana and raised in Huntsville, Alabama. She earned an MFA from the Iowa Writers' Workshop. Homegoing won the PEN/Hemingway Award and the NBCC's John Leonard Award. It is Gyasi's first novel.
Register for Stanley Reads: https://uiowa.qualtrics.com/jfe/form/SV_3VR83aPIweoUmHz
Once registered, you will receive invitations to all Stanley Reads events.
September 19
"Effia" (pp. 1–26)
"Esi" (pp.27–48)
October 3
"Quey" (pp. 49–86)
"James" (pp. 87–109)
October 17
"Kojo" (pp. 110–131)
"Abena" (pp. 132–152)
October 31 (led by Derek Nnuro)
"H" (pp. 155–175)
"Akua" (pp. 176–197)
November 14
"Willie" (pp. 198–220)
"Yaw" (pp. 221–241)


December 5
"Sonny" (pp. 242–262)
"Marjorie" (pp. 263–282)
"Marcus" (pp. 283–299)


Individuals with disabilities are encouraged to attend all University of Iowa-sponsored events. If you are a person with a disability who requires a reasonable accommodation in order to participate in this program, please contact the SMA in advance at 319-335-1727.