Fall Reading Program-Vote For Books!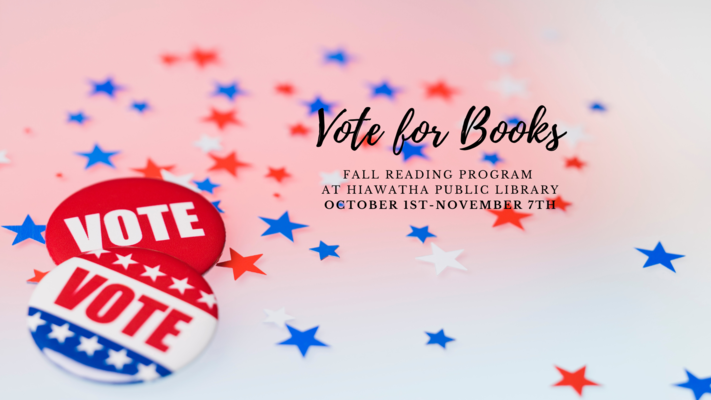 Event Description
Join us for a Fall Reading Program: Vote for Books!
This program is for all ages. You can log chapter books, audio books, e-books, or picture books. Your goal is to read enough to get 2020 points.
The program runs from October 1st to November 7th. When you complete the program you will get a prize packet.
We also want to encourage our readers to get out there and vote!
To register: http://hiawathalibrary.readsquared.com