Wire Wrapping Stones 2.0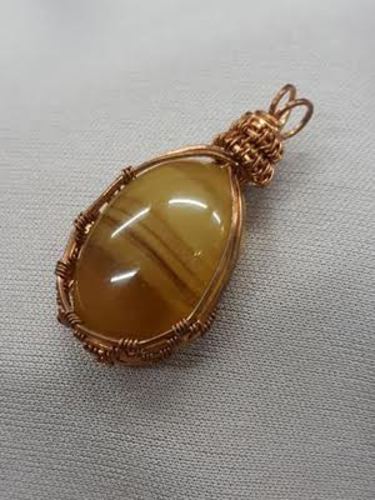 Event Description
This is a "next steps" class in wire wrapping stones. Use wire to capture a stone using different shapes of wire. Participants will learn to coil and weave wires together for layers of embellishment. Instructor: Cheryl Weatherford.
Pre-requisite: any wire working experience.
During the COVID-19 recovery period, classes are limited to 6 people on a first come first served basis via paying the registration fee. Face coverings must be worn during class and participants will be spaced at least 6 feet from each other. Tools will not be shared and will be cleaned before and after use. Please call for more details about our safety protocols. Demos done through Zoom.Registration is $78 and includes all materials, instruction, use of studio and tools. Register in person, via phone at 319 338-1566, or on-line.