Fall Faculty Series: Portraits of American Suffragettes: Troublemakers or Trailblazers?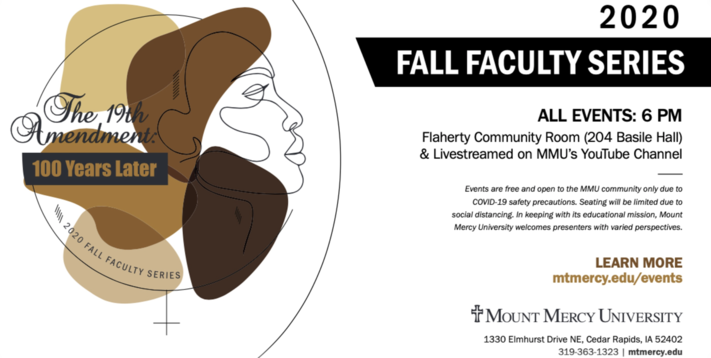 Event Description
Imagine a world where women were not allowed the same education as men, could not pursue their dreams to be what they wanted to be because they were a female, could not own property, or could not vote. What would you do? Would you ask why? Would you talk back? Would you fight for your rights? Many women did: Susan B. Anthony, Ida Wells, Elizabeth Caddie Stanton, Lucy Stone, and others. This presentation will look at the women behind the suffrage movement: who they were, what motivated them, and the repercussions they endured on the road to ensuring every American woman's right to vote.
Events are free and open to the MMU community only due to COVID-19 safety precautions. Seating will be limited due to social distancing. In keeping with its educational mission, Mount Mercy University welcomes presenters with varied perspectives.