DIY Geometric Bowls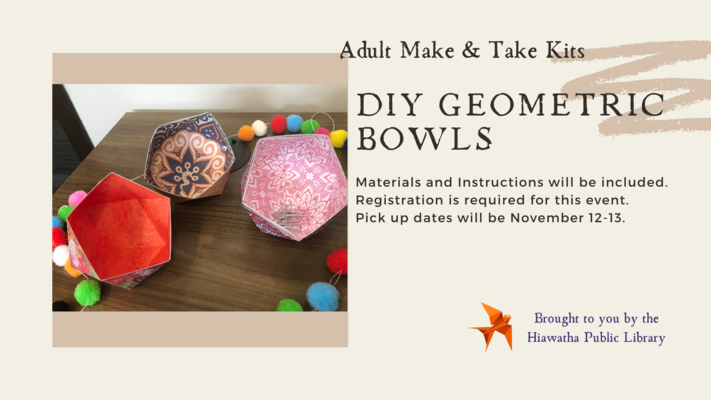 Event Description
Spruce up your office space with these fun paper bowls.
Create your own decorative bowls using scrapbook paper. Instructions and most materials will be included, but you will need scissors and glue. Each kit will come with enough paper to make 2 bowls. Paper styles will vary.
To register: https://www.eventbrite.com/e/diy-geometric-bowls-tickets-123749346627
Pick-up dates will be Thursday, November 12th 10:00-7:30 or Friday, November 13th 10:00-4:30. Once you have registered, please call the library at 319-393-1414 to set up your pick-up time.