Teen Crafts to Go-Upcycled Art Tiles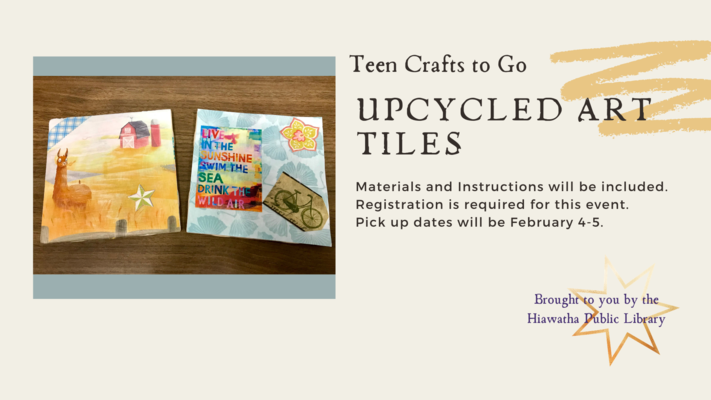 Event Description
For this Teen Craft to Go: you will be making your own upcycled tile art. Each kit will come with instructions and supplies to create two tiles. We want to see how creative you can be. Each kit varies-having an eclectic array of art materials.
Registration is required. To register click here
Pick up dates will be Thursday, February 4th-Friday, February 5th. Please give the Hiawatha Public Library a call at 319-393-1414 to schedule your pick up time.