Karbenátky: Czech "Burger" served with Mashed Potatoes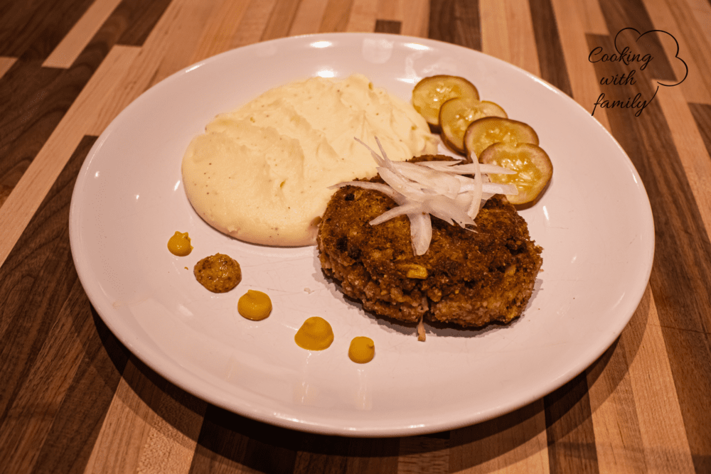 2021-02-12 20:30:00 -0600
Details

2/24/21
6 p.m. to 8:30p.m. -
$25 – $30
All Ages
Categories

Food/Drink
Hobby
Event Description
February 24 @ 6:00 PM - 8:30 PM
Our popular virtual cooking classes are back!
Burgers are extremely popular in the USA and this class will be about a traditional Czech burger called "karbenátek." No, Czechs didn't copy the American idea, but instead invented their own delicious and very flavorful version of a burger patty. Karbenátky usually consists of delicious beef and pork, and a bunch of other ingredients and seasoning. Instead of serving in a bun, this burger variation is served with supper creamy mashed potatoes!
Note: Not suitable for vegetarians.
Cook and eat an authentic Czech and Slovak dish from the comfort of your home. Join us on Zoom and learn from Czech-born Chef Tom Slepicka in these hands-on interactive classes.
Slepicka graduated from culinary school in his hometown, Brno, located in the Czech Republic. While still in school, he established a successful full-service catering company, which operated in the Czech Republic, Slovak Republic, and Austria. Slepicka moved to the U.S. with his wife in 2014. From 2015-16, he operated the Czech Deli at the NewBo City Market. The goal of his courses is to make tasty and high-quality meals accessible to everyone.