Endless Possibilities: Iowa's African American History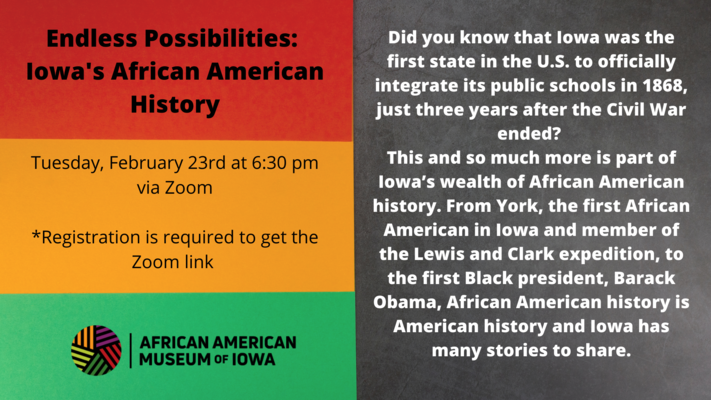 2021-02-13 19:30:00 -0600
Details

2/23/21
6:30 - 7:30 p.m.
Free
All Ages
Categories

Educational
Speaker
Event Description
Did you know that Iowa was the first state in the U.S. to officially integrate its public schools in 1868, just three years after the Civil War ended?
This and so much more is part of Iowa's wealth of African American history. From York, the first African American in Iowa and member of the Lewis and Clark expedition, to the first Black president, Barack Obama, African American history is American history and Iowa has many stories to share.
This program will be presented by the African American Museum of Iowa and will be via Zoom.
You will need to register to get the zoom link. To register click here