Puzzle Circle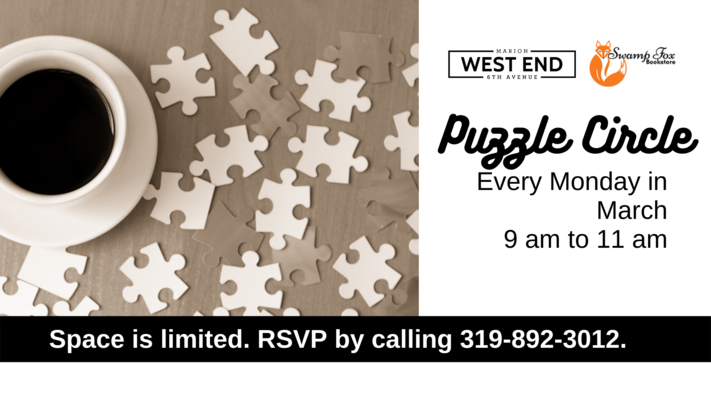 Event Description
Join West End Diner and Swamp Fox Bookstore to work on a community puzzle while enjoying a little social time.
Attendees will receive 10% off items at West End Diner and 10% off puzzles at Swamp Fox Bookstore.
Space is limited. Please call 319-892-3012 to reserve your spot.
Masks are required when not eating or drinking.