What'cha Reading Book Club - In Person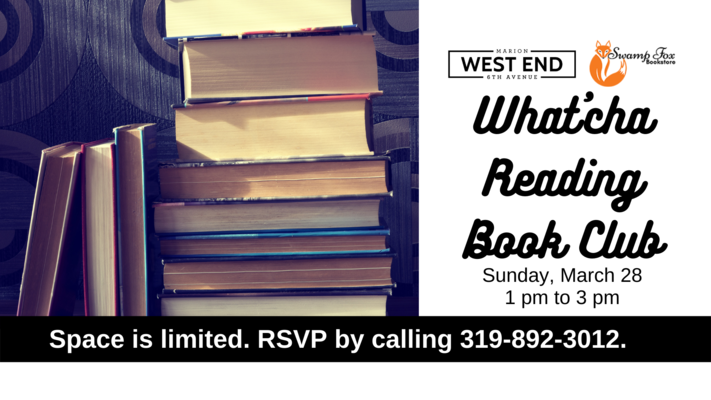 Event Description
Join us for our What'cha Reading Book Club. This book club just encourages you to read and then come share what you've read recently. It doesn't matter what you like to read or how much you read, just that you read and like talking to other people about books.
So join us for this low pressure no assigned reading book club.
West End Diner will be offering $1.00 glasses of wine and $6.00 charcuterie plates to attendees.
Masks are required when not eating or drinking.