UI Dance presents End of Semester Event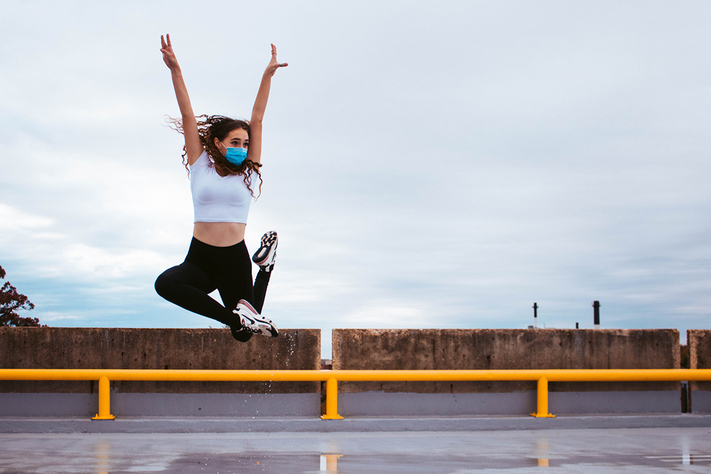 Event Description
University of Iowa Department of Dance
Dance End of Semester Event - Spring 2021
Saturday, May 8 at 8:00 p.m. CST
virtualdance.studio.uiowa.edu
The University of Iowa Department of Dance will close its spring 2021 semester with a series of works by graduate and undergraduate students from the department.
The following works will be presented:
That's a lesbian thing?
Choreography by Mackenzee Albert and Allie Recht
That's a lesbian thing? is a screendance exploring the lesbian identity and its presence within two bodies.
Gamer
Choreography by Katie Phelan
Gamer, inspired by arcade, video, and computer games of my childhood, is a research investigation of body, film, choreography, animation, and multimedia. The process of this exploration began in embodied movement by understand the ways characters and images moved within computer games. The film relied heavily of choreography within the editing portion of the process. The outcomes of the investigation we determined by the relationship between the body's choreography and the post-production animation.
Continuum
Choreography by Katie Phelan, in collaboration with the dancers
Transposed
Choreography by Emmalee Hallinan and Katie Phelan
This duet was created by Emmalee and Katie through a collaborative process that developed over two semesters with supporting course work in Choreography III and Choreography IV. The research of this piece is centered around suspending and transposing information of body, space, sound, and movement within process. In its first iteration, this work was shown as a site specific, live performance. Emmalee and Katie share this current iteration by way of screendance.
To Be Continued…
Choreography by Dharmini Piekarska
This work is to showcase the talents of artist of color at the University of Iowa in choreography, cinematography, and dance. This is an excerpt to a larger exploration of Lived Embodied Experiences and those influences into a creative perspective.
Grin & Bare
Choreography by Kyle Ayers
Thematically, "Grin & Bare" addresses feelings of frustration with myself and my work that arose throughout my first year of graduate school. I found myself actively avoiding parts of my personal history with performance that are fundamental to my identity in an attempt to mold my image as a "proper" movement researcher. In so doing, I created a paradox in which I no longer knew who I was or what I had to offer. I was sucking all the fun out of my own work. This dance is an attempt to reconnect those parts of my identity in a way that is both playful and meaningful. The research for this work evaluates the relationship between intentionally choreographed movement and spontaneously improvised movement by using the forms of color guard and dance. This relationship is examined through juxtaposition, superposition, and isolation of these two forms. This research also discusses ideas of perfection by way of editing. Through technology, it becomes possible to produce visually "perfect" results. When do we decide that flaws are important to our work, and when do we opt to hide them? The answer to this question is potentially different between the two performance methods highlighted in this project.
There you Go
Choreography by Dharmini Piekarska
There you Go is about the emotional toll it can be to claim space in a society with so many double standards regarding where we ladies stand. A girl deals with many of the same things in her dance career, that one does in life. This piece is a cross-section of life and dance and light and dark. Perhaps you will relate, maybe not- but I hope you enjoy it nonetheless.
"Roots"
Choreography by Dharmini Piekarska
This was made last year on Thanksgiving—which is a significant time to reflect upon things we are grateful for so it's no surprise this piece manifested itself then. Late November is also significant to me for another reason; it's the time of Dancesport Nationals in England, where I competed for the first time in another country. Looking back, it was a time where everything seemed more simple and less stressful. The future seemed unshakable, and during these crazy times, I felt myself turning back to what is familiar—my roots—the namesake of this piece.
Join us virtually on Saturday, May 8 at 8:00 p.m. CST at virtualdance.studio.uiowa.edu to celebrate the work of these students.
This event is free and tickets are not required.
Individuals with disabilities are encouraged to attend all University of Iowa-sponsored events. If you are a person with a disability who requires a reasonable accommodation in order to particiapte in this program, please contact the Department of Dance in advance at 319-335-2228.