Jacqueline Briggs Martin Author Event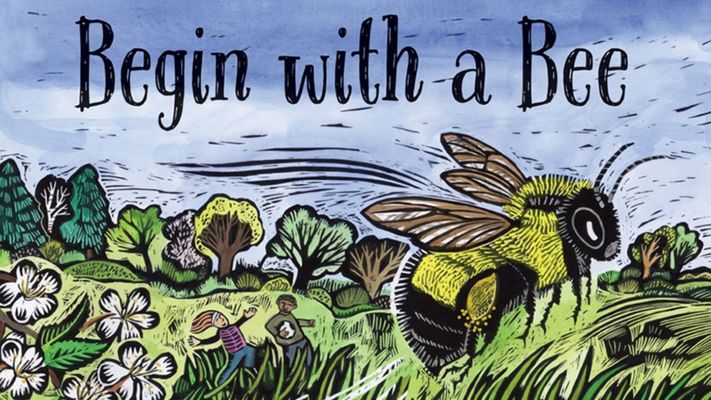 Event Description
We're pleased to announce that author Jacqueline Briggs Martin and illustrator Claudia McGehee will be here on Saturday, June 5 to present their new children's book, Begin with a Bee. The pair will conduct a reading at 10:30am followed by art activities on the CSPS Hall Courtyard, weather permitting, or the first-floor gallery in the event of rain.
Begin with a Bee and its story of the life of one queen bee, a rusty-patched bumblebee, teaches us not only about bees but also about our own responsibilities in the natural world. Looking closely at the life cycle of one bee, this book helps readers of all ages understand and appreciate the contributions and significance of all bees (University of Minnesota Press).
Kirkus Reviews, which gave the book a starred review, says, "The real queen in this colony is the striking artwork. Close-ups of the bees alternate with views of a lush countryside and its other denizens. It's an inviting book on any shelf, and the story is concise enough for longer story-times. Educators, caregivers, and young readers will all be buzzing with delight. This book is the bee's knees."
We hope you and your children can attend this wonderful event. Adults will be required to wear masks and we will socially distance, as needed, to safeguard the safety of our guests. And, of course, there will be plenty of books on hand for purchase and signing. See you on June 5!