7th Annual WWII Remembered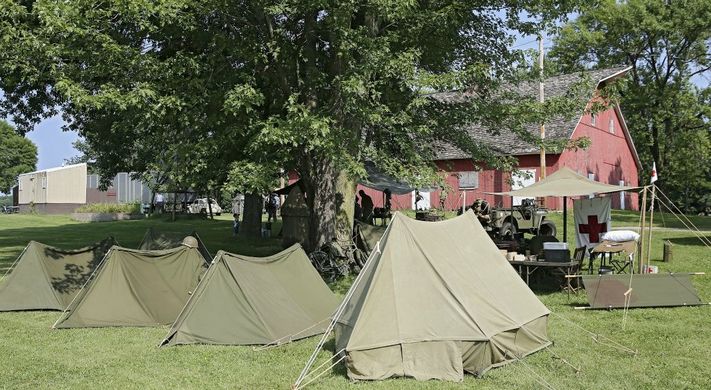 2021-05-17 15:00:00 -0500
Details

8/21/21
9 a.m. to 3 p.m. -
Free
All Ages
Categories

Museum/Exhibit
Educational
Event Description
August 21 & 22, 2021
The greatest generation will be remembered and honored as living historians from Iowa and surrounding states come together to display uniforms, artifacts and vehicles from the Second World War (1939-1945.) The 7th Annual WWII Remembered event will feature uniform presentations and weapon demonstrations on both Saturday and Sunday. Previous year's events at the farm had reenactors representing the United States, Great Britain, USSR, Poland and Germany with vehicles from the United States and Germany.
The event is free to the public, however donations are requested. Half of all donations go to the Eastern Iowa Honor Flight with the other half for the continued flood and derecho recovery of the farm.
This year we will have back displays by Vietnam War reenactors.
Hours are:
Saturday, August 21 – 0900 to 1600
Sunday, August 21 – 0900 to 1500