The Art of Collecting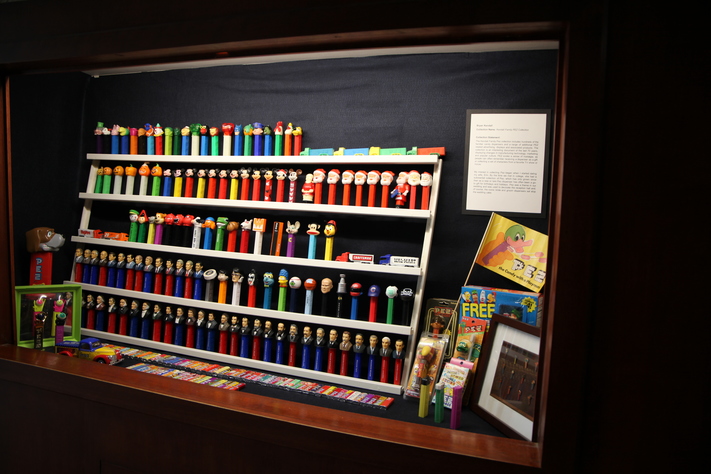 Event Description
Did you know a man in the UK holds the record for largest traffic cone collection? Or that the largest collection of bottle caps is over 101,000 pieces? What does it mean to collect and why do we do it?
Presented by the University of Iowa Pentacrest Museums and the University of Iowa Libraries Special Collections & Archives, audiences will dive into the origins and culture around collecting and explore unique personal collections with special guests. The program's guest collectors have been featured in My Collections, an ongoing community exhibition program on display at the UI Museum of Natural History. As we examine the theme of collecting, guest collectors will share their unique personal collection stories ranging from Pez dispensers to geodes, sheet music, butter pat dishes and more. Participants will also learn how they can submit their own collections for an opportunity to be exhibited in future exhibitions.
Registration is free HERE
Presentation Hosts:
Carolina Kaufman, Director of Education and Engagement, The UI Pentacrest Museums
Elizabeth Riordan, Outreach and Engagement Librarian, UI Libraries Special Collections & Archives
Guest Collectors:
Bryan Kendall, Pez collector
Colton Neely, Music Sheet collector
Elizabeth Riordan, Butter Pat Dish collector
Laura Sievert, Geode collector
_________________________________
Individuals with disabilities are encouraged to attend all University of Iowa–sponsored events. If you are a person with a disability who requires a reasonable accommodation in order to participate in this program, please contact Carolina Kaufman in advance at 319-467-3130 or carolina-kaufman@uiowa.edu.