A Walk in the Past: A History Tour of Vinton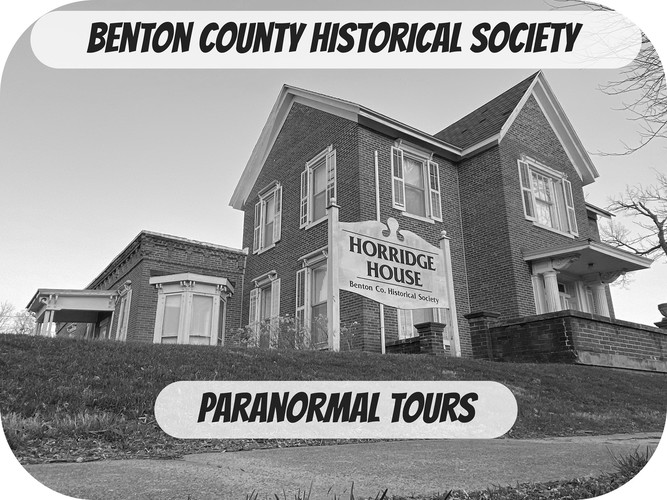 2021-05-28 17:30:00 -0500
Details

8/07/21
3 p.m. to 5:30p.m. -
$15 – $45
All Ages
Categories

Museum/Exhibit
Community
Event Description
Join Josh and Katie Hopkins (paranormal investigators and local authors) on a guided tour of some of Vinton's most historical homes and the Evergreen Cemetery. The tour will include walking to some of the oldest homes in Vinton and learning about the history of them and the people who built the homes, which ultimately lead to the development of Vinton.
Once the house tour is complete the guests who have signed up for the cemetery walk will go over to the Evergreen Cemetery to visit the grave sites of the pioneers of Vinton and the homes we just visited. You will learn more about them and their contributions to the town of Vinton.
The final stop of the tour will be a paranormal investigation (must be purchased in advance. Only 20 spots available) of the Horridge House and Vinton Train Depot. This investigation will be led by Josh & Katie and Lollman Paranormal. The paranormal investigation will be first come first serve, and once it is sold out no more tickets will be sold. The paranormal investigation can be purchased separately or in the "All Inclusive" package.
You will want to make sure to dress comfortably and wear comfortable shoes. The Home Walking Tour is close to one mile and will last approximately an hour and we will be walking up and down 1st Ave and 2nd Ave starting at the Horridge House.
*If inclement weather should hinder us from doing the tours, we will postpone the tours to August 14th. The paranormal investigation would not be postponed as it would be inside.