Mad River Theater Words presents "Freedom Riders"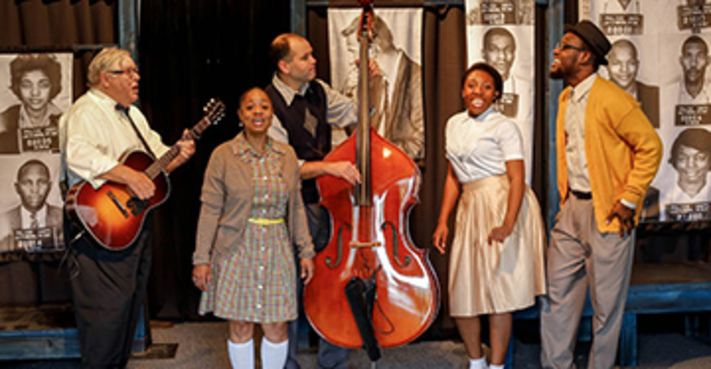 Event Description
"Freedom Riders" is the latest addition to the series of American history plays created by Mad River Theater Works. Through original songs and music, the play explores the valiant and courageous personalities behind one of the most critical events in the Civil Rights Movement. Set in 1961, 15 years after the United States Supreme Court had outlawed segregation, bus lines and cities throughout the South still enforced a rigid system of separating black and white citizens. The Freedom Riders, a group of black and white Americans from both the North and the South, decided to travel together on buses that crossed state lines, despite the hateful segregation and racism that had a strong hold in so many parts of the United States. "Freedom Riders" depicts the unforgettable heroes behind this event and demonstrates the importance of working together to affect change.
Individual tickets to each Marquis Series event are available at no charge to Coe students, faculty and staff. Tickets are $15 for the general public and $10 for senior citizens (55 and older) and non-Coe students (18 and under). Tickets for Marquis Series events may be obtained by clicking here or by visiting or calling the Coe College Box Office at 319.399.8600 (Monday-Friday, 11 a.m.-7 p.m.). Tickets are also available at the door in Sinclair Auditorium on the night of each event.
Inquiries about the series may be directed to marquisseries@coe.edu
The Marquis Series is funded by a gift from the estate of Sarah Marquis in honor of her father, Dr. John A. Marquis, who was president of Coe College from 1909-1920. The purpose of the series is to bring entertainment and educational presentations to the Coe campus for the benefit of the entire community.