EWALU Day Camp at Trinity Lutheran, Walford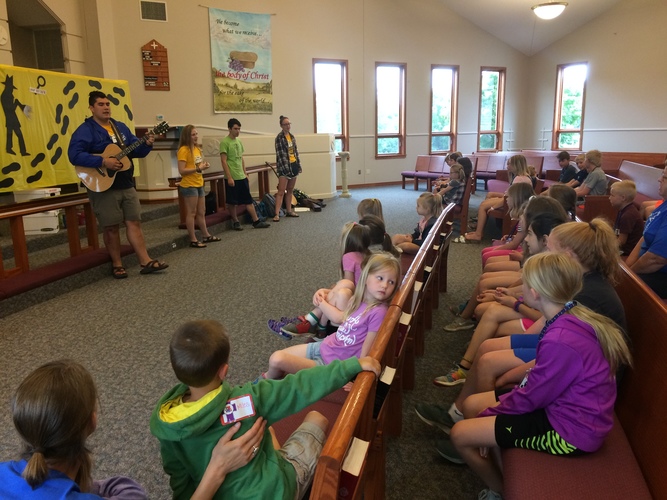 2021-06-08 15:00:00 -0500
Details

6/21/21
9 a.m. to 3 p.m. -
$10 – $35
Ages 0–14
Categories

Family Friendly
Family Friendly
Event Description
We invite you to come and explore what it means to seek God with your whole heart, to walk in the Spirit daily, and to reach out to a world around you with the love of Christ. You'll have a blast!
You'll discover all kinds of amazing gifts God has given you to make a difference in your world.
Each day begins with morning alpha (worship) with songs, skits, and scripture all focusing on the day's theme. Then it's off to Bible studies, crafts, games, snack time, and more fun. Each day is brought to a close with afternoon omega (closing worship). Camp is led by EWALU Bible Camp Counselors and many volunteers from Trinity Lutheran Church. EWALU counselors bring with them a ton of energy, love for kids, crazy songs and skits, and a desire to share God's love.
Who: All kids who have completed Kindergarten – 5th grade. We also offer a shortened Preschool VBS available for ages 3 – 5 years old from 9:00-11:30. ** Must be potty-trained **
Where: Trinity Lutheran Church (805 Hwy 151 West Walford, IA 52351)
When: Monday, June 20th – Friday, June 25th, 2021
Time: 9:00 a.m. - 3:00 p.m. Monday ~ Thursday
9:00 a.m. - 12:00 Noon Friday
Cost per family: $35.00 first child, $15.00 each additional child. *Preschool registration is $10. (Cost includes a t-shirt. Scholarships are available.