York Rite Freemasonry: The Story Continues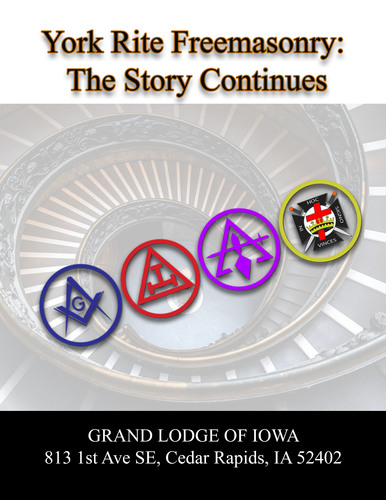 2021-11-02 16:00:00 -0500
Details

11/02/21
10 a.m. to 4 p.m. -
Free
All Ages
Categories

Museum/Exhibit
Event Description
On Tuesday July 6, 2021, the Iowa Masonic Library will open a new exhibit that will feature the York Rite of Freemasonry. The exhibit, titled "York Rite Freemasonry: The Story Continues," will show the history of the York Rite, one of the appendant bodies of Freemasonry. Using regalia, photographs, and documents from the collection of the Grand Lodge of Iowa, visitors will be able to trace the history of the Royal Arch, The Cryptic Rite, and the Knights Templar from the late 18th century to the present day.
The symbolism of the York Rite continues the story of the construction of Solomon's Temple, the second Temple, the search for the "Lost" word, and the chivalric orders. The term "York" is used as a reference to York, England where the first guilds of stonemasons were organized, perhaps as early as 600 A.D. The exhibit will continue through the end of the year.
The Iowa Masonic Library and Museums are open for tours Monday through Thursday at 10 a.m. and 2 p.m. The library is open for research by appointment only. For more information, or to schedule a group tour, please contact Bill Kreuger at 319-365-1438 or bill.kreuger@gl-iowa.org .